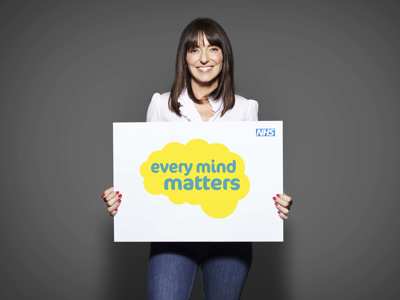 ---
Making media the medicine for subclinical mental health issues
Wavemaker UK, M&C Saatchi, OmniGOV at MG OMD
---
Client: Office for Health Improvement & Disparities

The topic of mental health has seen elevated importance over the past few years thanks to charity, public sector, and commercial campaigns, reducing stigma and increasing conversation.
But, what has been lacking, has been converting this increased conversation at an abstract level into positive action at a personal level.
Research shows that not everyone knows how to manage common mental health concerns (stress, anxiety and low mood, for example) or know that they should be doing so.
OHID's Every Mind Matters mental health support programme offers tips and resources that are clinically proven to improve subclinical mental health concerns via its website, but if people weren't aware that they needed help or could proactively manage their mental health, why or how would they find them?
We completely transformed how we served solution-focused content to our audience. We targeted media behaviours indicative of poor mental health and served mental health tips within ad spaces. The media became the medicine and the creative the solution.
Our campaign drove instant impact. 3.2m positive, proactive mental health actions were taken as a direct result of the campaign – over 1m more than target.
But it wasn't just a flash in the pan; there are signs of sustained behaviour change with 78% of those taking a positive action continuing to do so two months later. By bringing self-care solutions to our audience - in ad format, in the moments when they were feeling down - as opposed to driving them to our estate, we generated a behavioural shift.