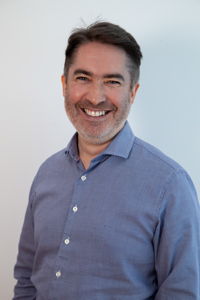 ---
Matthew Dearden
Founder & CEO
---
Client: Alight Media

In just four years, Founder and CEO Matthew Dearden, has grown Alight Media to be the fastest-growing out-of-home (OOH) media owner, moving from a start-up to one of the UK's top five in a highly competitive marketplace. Matthew's vision when founding Alight was to grow the OOH market by focusing on developing inclusive out-of-home, built on positive connections for advertisers. This has involved fostering a digital-first mentality and nurturing strong partnerships with communities to deliver new audiences.
Alight is now the market leader for total D48 audience reach in the UK, according to the latest Route release (Campaign story,14 July 2023), reaching 30.8m people every month. Alight also covers more regions with D48s than any other out-of-home (OOH) media owner, as well as more total towns and more unique towns. When combined with Alight's 6 sheet network, advertisers can reach some 32m UK adults each month, more than media outlets including The Sun, Sky News, Twitter and The Telegraph for monthly audience reach.
Matthew was shortlisted in this category last year and has continued to set new benchmarks for leadership and entrepreneurial success. Alight's 2022 year-end performance hit 80% growth YOY– an ambitious trajectory as 2021 saw the company hit the eight-figure milestone. This far exceeded OOH industry growth of 31%. Matthew also oversaw a doubling of trading EBITDA, and a 43% increase in brand count.