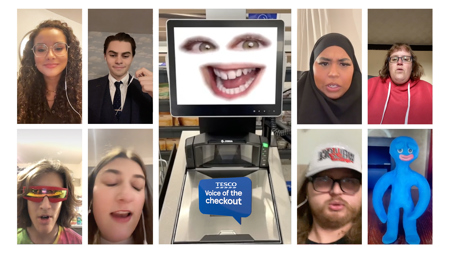 ---
Tesco Voice of the Checkout
EssenceMediacom UK
---
Client: Tesco

During the cost-of-living crisis, value messages and savings campaigns were everywhere. Great for the public, but difficult to cut through with anything other than cost, which could be simply a race to the bottom.
Tesco needed not only to maintain their value credentials but make them stand out in a way that brought a little bit of levity to a nation under financial and emotional stress.
To remind shoppers about the power of the Clubcard, and its ability to lower prices and save them money at Tesco, we used the positive power of TikTok to create one of the supermarket's most memorable campaigns…ever.
The 'Voice of the Checkout' gave the nation the chance to audition through TikTok to become the actual voice of Tesco's checkouts across the nation.
3,000 TikTok duets and 42 million views later – we drove a 12-point shift in Clubcard awareness and got users across the country announcing those two iconic words: 'Clubcard accepted'.