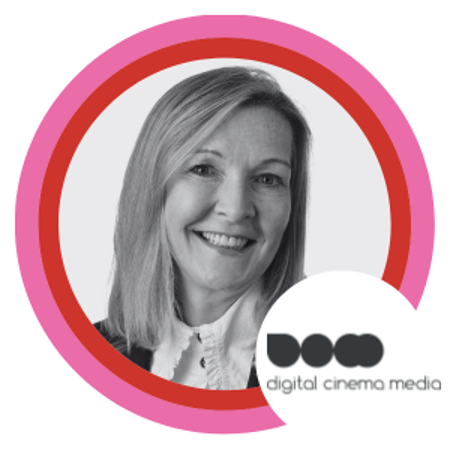 ---
Karen Stacey
CEO , DCM
---
Karen Stacey is Digital Cinema Media's (DCM) CEO, overseeing the transformation of cinema's role in the modern media mix to raise the medium's profile and position it as THE BEST SEAT IN MEDIA. Karen's business strategy is grounded in the belief that cinema's core proposition is getting stronger in this cluttered world where growing trust, share of attention and creating impact for a brand is at a premium.
Since joining DCM in 2015 she has successfully created a vision which has repositioned cinema as a lead AV medium, expanding the business to deliver sustainable long-term growth and record-breaking revenue results. Karen is a member of WACL (Women In Advertising and Communications London), The Marketing Society, a keen supporter of NABS, and a member of The Advertising Association's Front Foot Committee.
She has ensured DCM plays its part in All In, Ad Net Zero and Me Too. In 2023, Karen was named CEO of the Year at the Female Frontier Awards and DCM was named Commercial Team of the Year at the Campaign Media Awards. In 2022, Karen was named Media Leader of the Year at the Media Week Awards. She has also been named a 'Top 50 Women in Global Cinema' by Celluloid Junkie for the last five consecutive years.
Karen has worked in the media industry for over 25 years, holding senior positions at Bauer Media UK and Channel 4.