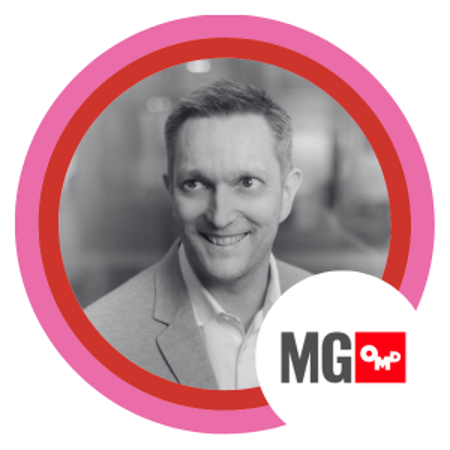 ---
Paul Knight
CEO , OmniGOV @ Manning Gottlieb OMD
---
Paul Knight CEO, OmniGOV @ Manning Gottlieb OMD Working alongside HMG to position UK Government communications as a leader on the global stage, Paul leads a team of c.150 people servicing a portfolio up to 85 departments with a combined annual spend of c.£250 million.
Paul is the driving force behind OmniGOV's commitment to partnership, practice and performance with the ultimate ambition of improving campaign outcomes.
Paul has been with MG OMD for over 25 years and has worked in various roles including COO, Head of Retail and Deputy Head of Broadcast, whilst also representing the agency at the IPA. For the past 2 years Paul has been voted in Campaign's top 10 media leaders and OmniGOV have been awarded agency team of the year.