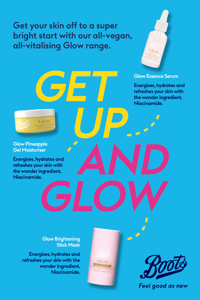 ---
Boots: Evolving a "local chemist" back into a national treasure 2019-2023
EssenceMediacom UK
---
Client: Boots

The 2019/20 period was a difficult time for Boots. Competition had been increasing for several years, from grocers expanding their health and beauty ranges to the rise of online pure players, and Amazon moving into the beauty space. Although Boots remained a staple of the high street, well-known and loved, this did not convert into sales, and customers were lapsing. Brand metrics showed that awareness, trust, and perception scores were high, but we needed to give customers a reason to return.
Prior to 2020, annual media budgets had been decreasing, and the media strategy had evolved to support short-term business objectives (weekly sales targets/offer targets). The new 'With You For Life' platform demanded media had to both work at scale and address the critical second word: You.
Through a mass personalisation approach, fuelled by a wealth of data sources, Boots has re-established its relevance with customers. Consideration boomed – and, crucially, so has market share, for nine consecutive quarters and counting.