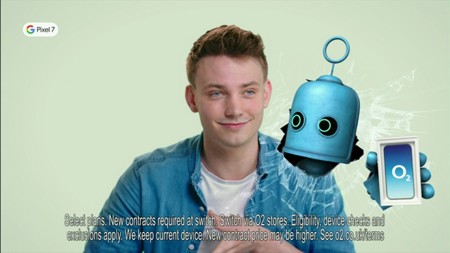 ---
O2 Switch Up: Switching up the Ad Breaks
MG OMD
---
Client: O2

The Most Disruptive Ad Break: O2's Switch Up proposition flips established category behaviours on their head and required an equally attention-grabbing media strategy to drive home the freedom and flexibility of being able to 'Switch Up' your handset outside of long mobile phone contracts. Our media approach was designed to mirror the disruptive nature of the offer – and we set out to grab our audience's attention by aligning to cultural moments that generate high consumer interest.
Culture creates opportunity for media creativity and partnering with ITV around Saturday Night Takeaway allowed us to interrupt a typical broadcast media moment to ensure O2 was totally unmissable. This allowed us to align to one of the most viewed programmes during our campaign period, giving us tactical access to a super-premium environment and the opportunity to disrupt typical viewing habits.
The partnership took place over a series of 3 consecutive ad breaks, with O2 mascot Bubl showing up at unexpected times, interrupting ITV continuity, as well as other brand ads, to demonstrate you can switch up your handset whenever you like 'Even Now!'.
The activity drove huge increases in ad awareness and allowed O2 to overtake competitors outspending us during the same period 2:1, driving attention and cut through for O2.